Peace Through Trade

World Trade Centres, trade, economic development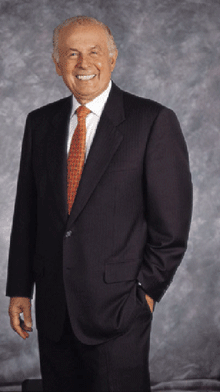 It is my great pleasure to add my thoughts on Peace Through Trade to my colleagues in the World Trade Centers Association who have worked with me over the last 38 years. The concept of the idea of Peace Through Trade has been a guiding beacon for me as steward of the WTCA. It has shaped basic WTCA policies and programs and has been largely responsible for the remarkable growth of World Trade Centers in every part of the globe. It is also significant that about half of the WTCA membership, which now numbers 317 organizations in 91 countries, represent governments of all types and chambers of commerce. These groups are developing or operating World Trade Centers not to generate profit but to spur economic development. Even business sponsors of World Trade Centers are imbued with the mission of these projects as economic development engines. Otherwise, they would confine their efforts to conventional business pursuits. Thus, while the WTCA has not yet used the term, World Trade Centers clearly qualify as fine examples of highly desirable public businesses.
The WTCA and I have been advancing this philosophy on a global scale fore 38 years. We have done it through a large and growing network of World Trade Centers in urban and rural setting, in developed and developing economies and in all types of political and economies and in all types of political and economic settings. So the contributions of World Trade Centers are not limited to a single region or country. They literally span the globe with a chain of cooperating entities that grows stronger every year with the acceptance of new members and the expansion of the services of existing members.
Every time a World Trade Center helps a client business make contact with a business in another country, another small step is taken toward international cooperation and Peace Through Trade and away from poverty and tension. It is important to remember that many World Trade Centers are located in what may be called "trouble spots" around the world, including Pyongyang, Ramallah, Havana, Bagdad, Beirut and Kabul. In these cities and others, there is a special opportunity to substitute healthy and productive world commerce for negative and dangerous pursuits.
The prime goal of the WTCA has been to bring the economic development benefits of World Trade Centers to impoverished regions by giving individuals and businesses the training facilities, and international contacts they need to be successful.
Sincerely,
Guy Tozzoli, President
World Trade Centers Association